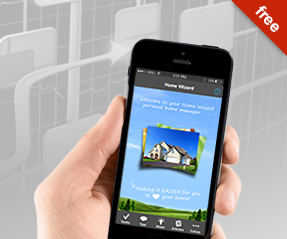 Home Wizard
Mobile App
The Home-Wizard 'Personal Home Manager' app allows you to put in your name, picture, logo and messages that your clients will see each month as they get their personalized home care reminders, tips, and more. see demo video or download the app and put in Promo Code: demo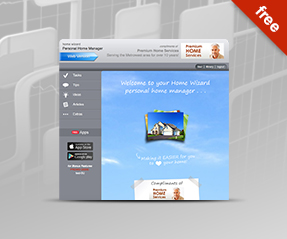 Home Wizard
Web Version
The web version of Home-Wizard allows your clients to access their 'Personal Home Manager' with your branding from any device, even clients that don't run mobile apps. You can see a demo of the web version at www.demo.home-wizard.com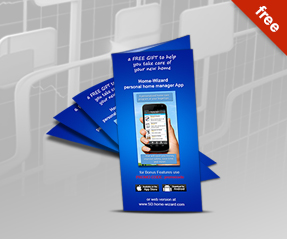 Closing Gifts,
Web Enhancers & More
You can download customized flyers and brochures, so that you can give your branded Home-Wizard app as closing gifts. And you can also download branded widgets, icons and links that you can add to your web pages, social media postings and marketing materials.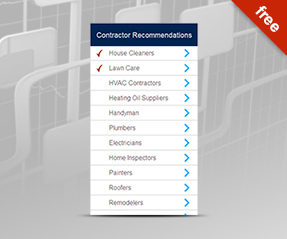 Your Contractor Recommendations
You can make your branded Home-Wizard app even more valuable to your clients by including your recommendations for local contractors. Your clients can even add their own, so that they can have them all at their fingertips whenever they need help.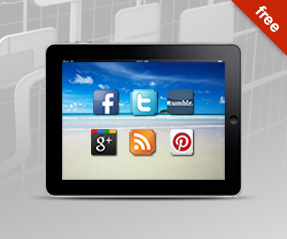 Post-ables
Want to engage your clients on Facebook, Twitter or your blog by posting timely home care tips and reminders... but you don't have time to create the content yourself? Now you can copy and paste 'post-ables' that your followers will really appreciate.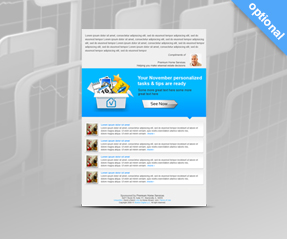 e-Newsletter
The optional branded Home Wizard
e-Newsletter provides your clients with personalized home care reminders & tips, along with articles that match their selected goals and priorities. This is an optional premium service that you can add at anytime for only $39 per month.
Get started with Applica's
FREE
tools for home professionals, and explore optional premium services.
5 Easy Steps >